Consulting
TRANSFORM through CHANGE
Unlock, Transform, & Maximize your Organization's Potential
• Improve collaboration & communication
• Foster a mindset of continuous improvement & growth
• Empower team members to take ownership & pride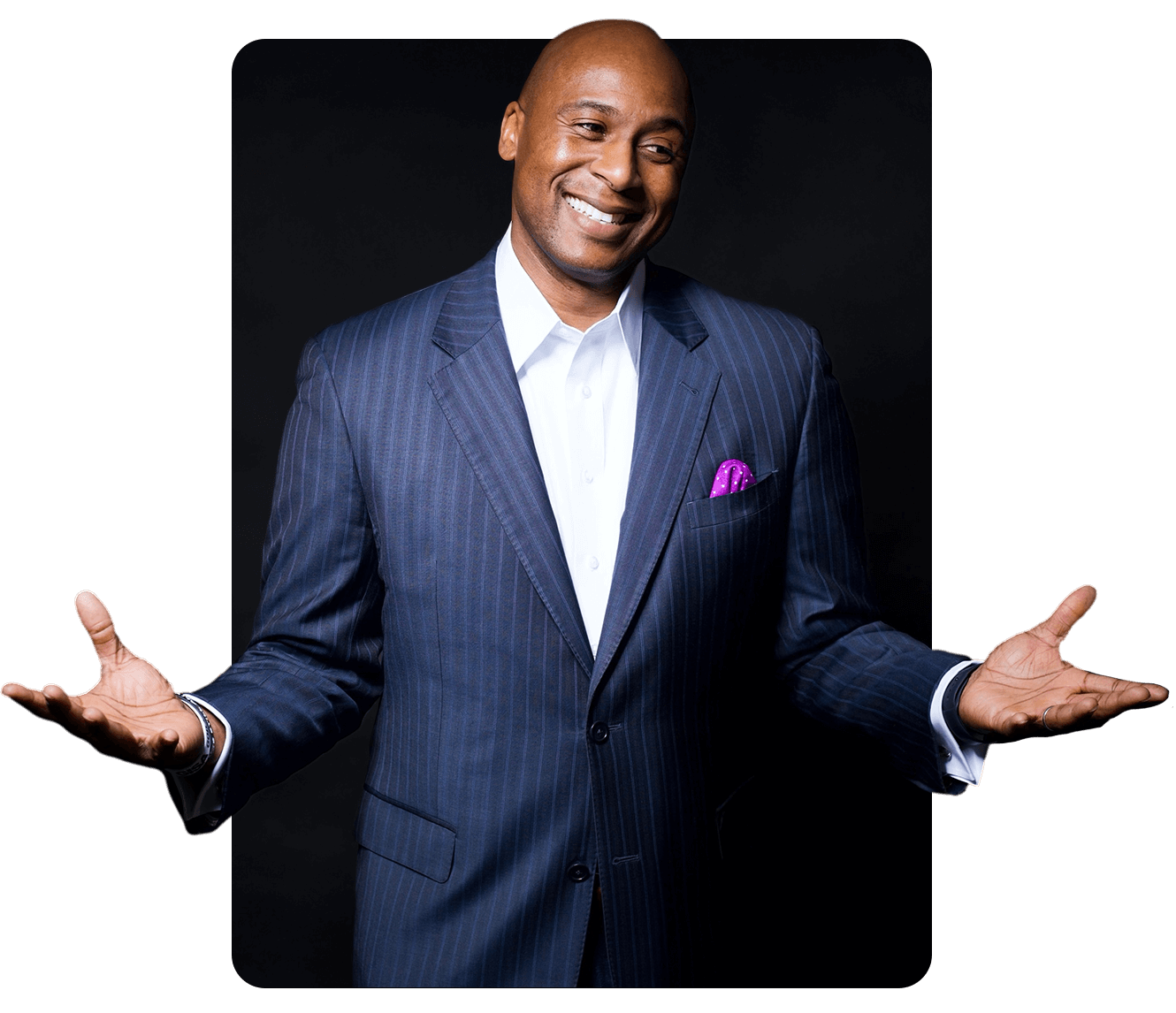 The Challenges of Change: Mastering the Art of Transformation
Organizational transformation is often stalled by the very people you're trying to help. When faced with change, people commonly express the following concerns or objections:
But we've always done it this way.

This is going to be too difficult.

I don't have the time or resources.

I don't trust that it will be successful.

Why fix something that isn't broken?
It's important to note that these concerns and objections are natural and normal reactions to change, and it's the job of leaders and change managers to understand, address, and mitigate these objections.
People defy change… because it's challenging

People desire to understand why… because change is a process

People disregard leadership… because change starts with an individual
Let's Partner Together to DISTURB the 'Status Quo' and Transform it from 'What It IS' to 'What It Could BE.'
Dr. Samuel Jones offers personalized consulting, training, and workshop programs to equip your organization with a sustainable mindset, enhanced collaboration, and increased resilience. With the knowledge, experience, and insights that he provides, you'll see improvement in areas like:
Increased awareness of problem behavior

Greater understanding of the pros and cons of change

Development of a commitment to change

Implementation of intentional and self-directed modifications

Greater resilience to future challenges

Improved ability to sustain behavior change over time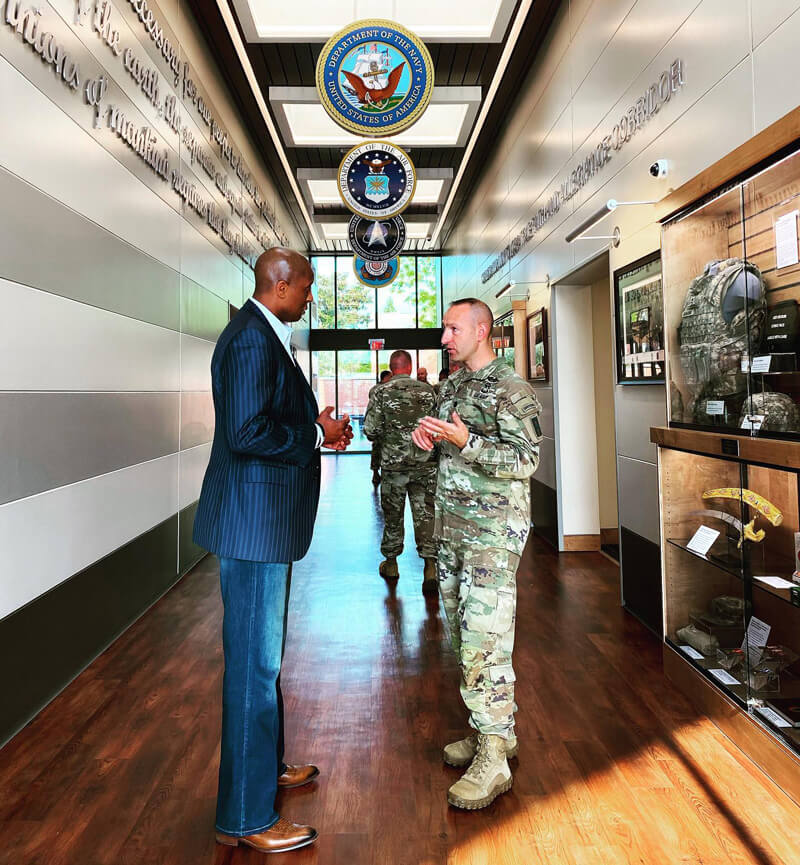 Navigating the Path to Transformation: Unlocking Your Organization's True Potential
Allow Dr. Jones to help you identify the location of your organization in the change process, and identify the strategies to move your organization forward.
The Five Stages of Change:
1. Pre-Contemplation
The first stage of change is characterized by a lack of recognition of a problem. In this stage, individuals are unaware that their behavior is an issue. Despite others pointing out the need for change, they do not see it as such and have no plans to make any changes soon. This stage is a common starting point for many people.
2. Contemplation
The second stage of change is where the individual recognizes the problem but is indecisive about making a change. The individual perceives both the benefits and drawbacks of change as balanced, leading to no firm commitment to change. They may be pondering the idea of change in the near future, but are not yet ready to take action. This stage of ambivalence can last for extended periods of time.
3. Preparation
The third stage of change is where an individual is ready to commit to change and is actively working towards it. They have a clear intention of taking action within the next month and may have already started making small changes in their behavior, such as reducing harmful actions. The individual is now on the verge of taking significant steps towards change.
4. Action
The fourth stage of the change process is where individuals actively work to change their problematic behavior. In this stage, their commitment to change is strong and the change is driven by their own intent rather than external factors. The action stage typically lasts around 6 months as they work to make the behavior changes permanent.
5. Maintenance
In the final stage of change individuals work to sustain their behavioral change permanently. The focus is on actively avoiding a return to old behaviors and embedding the changes into their daily lives. In this stage, individuals develop the skills needed to maintain their changes through different circumstances and events.
[1] Prochaska, J. O., DiClemente, C. C., & Norcross, J. C. (1992). In search of how people change: Applications to addictive behaviors. American Psychologist, 47, 1102-1114.
Identification Call
Identification of vision, leadership/management, teams, goals, and barriers.

Half day training to quantify the resilience and emotional scores of your leaders to create a measurable snapshot of where you are, where you excel and where you may want to focus your energies.
Tools:
TTC Leadership Audit

TTI Success Insights DISC® Assessment

The Multifactor Leadership Questionnaire™ (also known as MLQ) which measures a broad range of leadership types from passive leaders to leaders who give contingent rewards to followers, to leaders who transform their followers into becoming leaders themselves. The MLQ identifies the characteristics of a transformation leader and helps individuals discover how they measure up in their own eyes and in the eyes of those with whom they work. Success can be measured through a retesting program to track changes in leadership styles.
Influence Commitment
Training:
Keynote and Training – Sessions will be designed for new and experienced team members to help them to reclaim their power to take ownership of their responsibilities, to renew their mind with working with different generations, and to rejuvenate their performance to better understand and meet the needs of their team members and the customers/members they serve. The benefits of a keynote/training session is that it's going to get everyone on the same page to reenergize and refocus on the main thing.
Monthly Training sessions – These sessions are 1-on-1 training sessions for the management team that will consist of activities to implement principles from the keynote/training session and access to Dr. Jones coaching expertise and other topics to be determined by the needs of the group.
Consulting sessions – These sessions will be used to help participants understand their behavioral style, to recognize the behavioral style of others and how to adapt and blend their behavioral style for greater, more effective communication and collaboration for success. Participants will have a better understanding of how they perceive the world, their behavioral patterns and the impact of those patterns. DISC® is used to deliver proven, soft-skills training that has an immediate and lasting impact on culture and it improves workplace.
Tools:
TTI Success Insights DISC® Assessment
The Multifactor Leadership Questionnaire™
Inclusive Courage
Half-day workshops to ensure that your team members continue to apply the upgraded mindset, language, and the tools to effectively navigate their biases as it relates to change. As a result, they see change as an opportunity to thrive and grow and simplify the shift from isolation to engagement.
Tools:
TTI Success Insights DISC® Assessment
The Multifactor Leadership Questionnaire™
Meet Dr. Samuel Jones, CSP
After growing up in a fatherless home with his grandmother and struggling through high school and college with a speech impediment as an athlete, Dr. Jones would later spend a year in Finland playing professional basketball. It was there when he discovered a deeper purpose for his life and the difference that he wanted to make. After returning to America, he entered the education arena as a student (by completing a Master's degree and a Ph.D.) and as an employee as an assistant basketball coach, Asst. Dean, Dean, Vice President of Student Affairs, and now Corporate Trainer with his current role at the college while also running his personal business Transform Now Inc.
It is in all of these roles where Dr. Jones learned the value of the transformation process as he transformed along with his business enterprise. Today, he inspires people to higher levels of achievement, he shares principles to imagine clarity to pursue work that fulfills a passion and purpose, and he helps activate ideas that can be immediately implemented to unleash more profits, higher productivity and greater performance.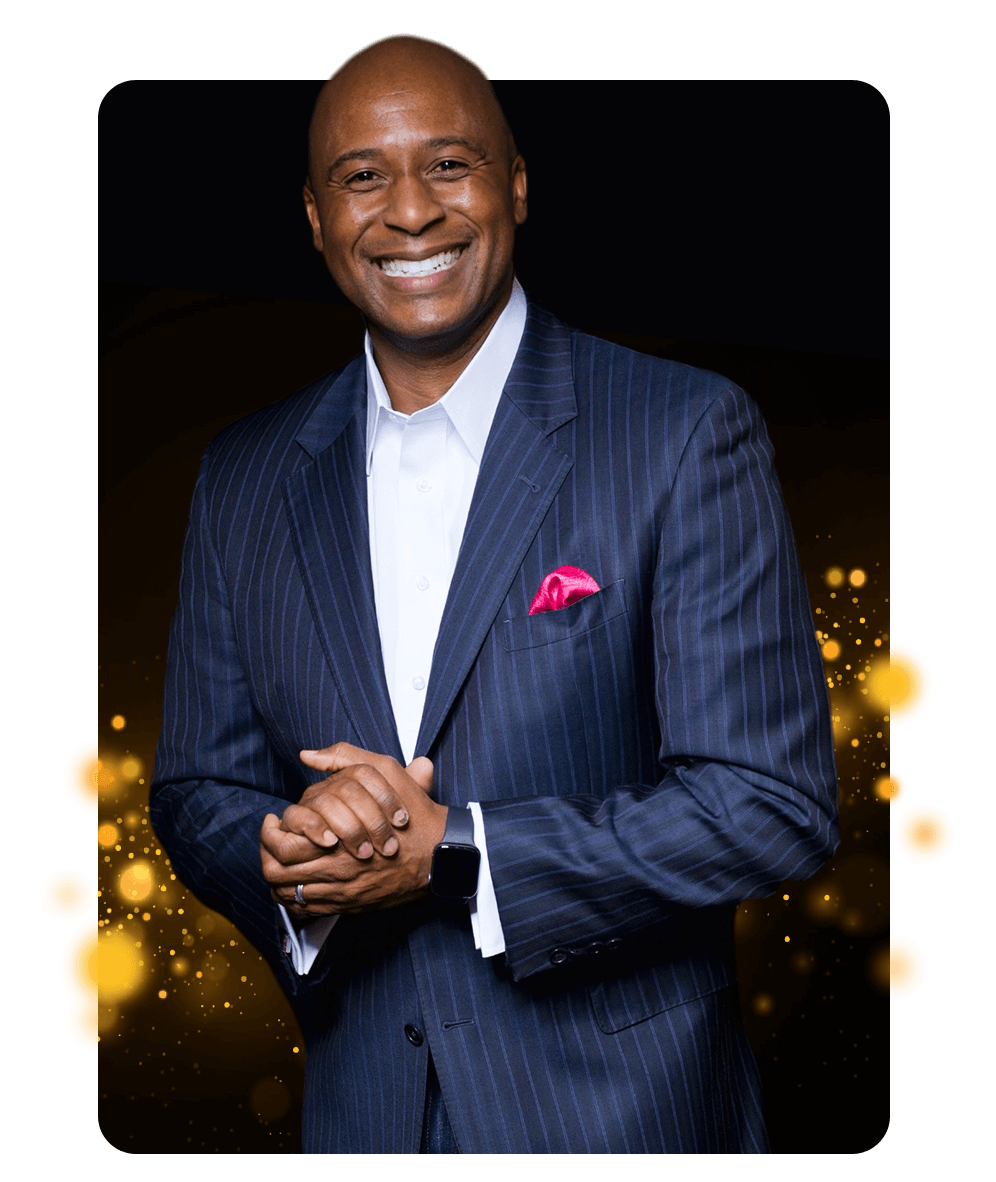 Experience the Transformation from Consulting with Dr. Jones
I enjoyed the sessions our class had with Dr. Samuel Jones. They were one of the highlights of my Leadership Mississippi experience. Sessions with Dr. Jones were fun, different, and educational. His sessions showed me ways to take leadership training and principles outside the box.
– Chanda Roby, Esq., Executive Director
REAL Christian Foundation, Inc.
My experience with Dr. Jones' leadership training was fantastic! His training sessions are dynamic and motivating. There is no way that you can walk out of his training sessions without feeling inspired and ready to go the next level! The leadership sessions are definitely game changers.
– Tangela Hales,Ph. D., RN Nursing Instructor
Hinds Community College
Dr. Sam Jones was magic. He was able to craft a message for our group that combined his body of expertise with his own personal life experiences, motivating us to refine our skills. Dr. Jones delivery was exemplary. By combining humor, examples, and an informal but highly focused presentation, he demonstrated leadership principles and gave us useful takeaways. True learning took place. We left feeling excited and motivated.
– Carmen Kyle, Executive Director
Southaven Chamber of Commerce
Dr. Jones' passion and engaging presentations to inspire leadership development in others is extraordinary. He customizes his teachings to encourage real-world application, which makes an immediate impact on your team.
– Jonathan Woodward, Ph.D., Executive Vice President
MS Gulf Coast Community College
SCHEDULE A DISCOVERY SESSION WITH Dr. Jones
Find out if Dr. Samuel Jones is a good fit for your organization or event by scheduling a Discovery Session!